Hot Runner Maintenance
Refurbishing & Repair
PCT Europe can provide complete preform hot runner refurbishment and spare parts packages. We offer high quality at significant savings over OEM's. Our unique cleaning process ensures quick startups and complete elimination of metal from the melt channels. PCT Europe is a leading worldwide provider of PET Hot Runner cleaning and refurbishment services. Because of geography or time constraints many clients choose to refurbish their Hot Runners in-house. One of the key elements to a successful refurbishment is correct cleaning of the manifold. PCT Europe offers the most advanced manifold cleaning system.
Among its features:
/ Complete removal of all polymer and carbon deposits from both the outside of the manifold and the melt channels. It will also remove metal chips from the manifold.
/ Clean manifolds make startup easier and faster.
/ System is automatic. No operator monitoring required. Typical cycles are 12 hours or less.
/ Low energy consumption.
/ Will not cause damage to the manifolds or embedded heaters.
/ Manifolds can be cleaned fully assembled. Saves labor and reduces component damage during disassembly.
Hot Runner brands:
/ HUSKY
/ KORTEC
/ MOLD MASTERS
/ MHT
/ HOFSTETTER
/ Other brands of Hot Runner
Hot Runner Parts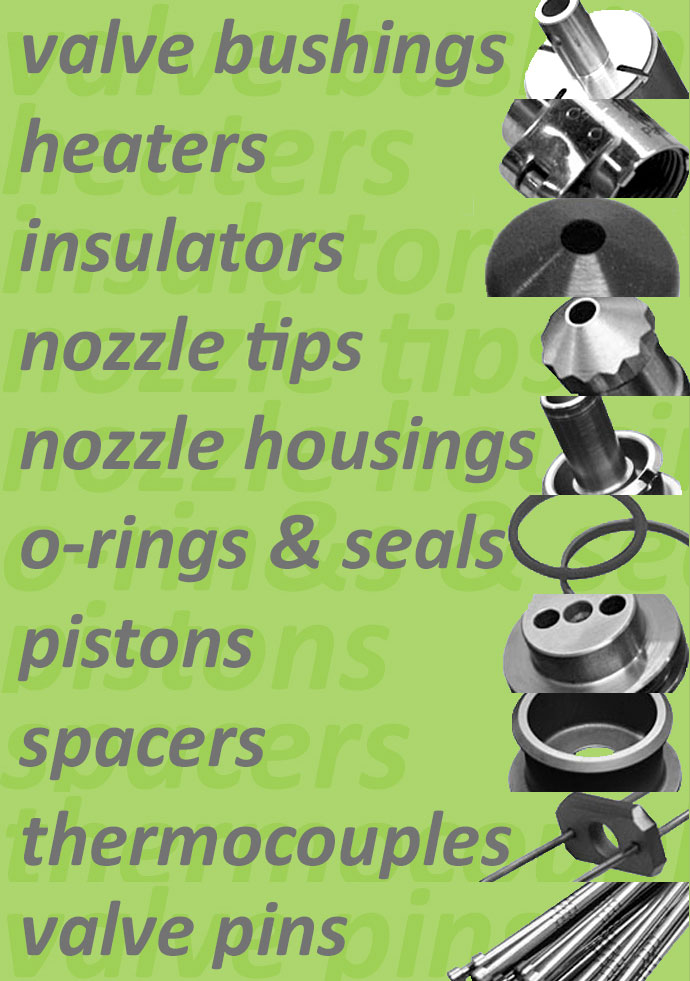 We supply spare parts for all major Hot Runner producers: Husky, Kortek, Mold Masters, Hofstetter, etc ...
All our parts are produced in the USA and in Italy to standards identical to OEM.
Most parts are in stock and can be shipped the same day the order is received.